Many of us today have no choice but to work from home. But how do you do that successfully if you have kids to take care of?

You are in the middle of a Zoom meeting and suddenly your child comes out and asks, "Daddy, can you charge my iPad?" You say he has to wait, but he keeps asking. This can cause a lot of frustration and inconvenience. There may be times when working from home with children at home seems impossible. However, there are ways to avoid these problems and manage potential frustrations intelligently. It is normal to feel disoriented for the first few days. Your house has suddenly changed into your workplace and a Montessori.

That's why it's important to know how to deal with this situation so you can meet your work responsibilities, have time to help your kids with their homework, and find time to do all the other chores like cooking, doing the laundry and cleaning.

It's good to set schedules, but be flexible
While working from home and caring for your children can be difficult, you need to create a schedule that everyone respects and follows. What time do I start work? When should we wake the kids up? The answers to these and other questions will give you the directions to organise your days and avoid interruptions during your workday. However, we are talking about kids here, so you have to be flexible. While you may be clear about your schedule, it is normal for unexpected events to occur. For example, if your children are already a certain age, you can tell them, they can talk to you for 5 minutes every hour to ask questions. Talk about everything and make sure your kids are willing to stick to the schedule. But even then, interruptions are still likely to occur. During these moments, you must be willing to adopt a positive attitude. If you work from home and you have children at home, you can't work a normal eight-hour day. You should adjust the time to work around your children's schedules to avoid these interruptions. You may need to wake up earlier to get a head start, taking into account how active your youngest children are during the day.
Talk to your kids is essential if you have to work from home
Working from home if you have children at home is only possible if you and the kids reach an agreement. Children understand when situations are difficult. This means, they understand what is happening and why it is important that they cooperate. You need to have an open conversation with them to explain what is happening, and why they should stay at home. They should also know that sometimes they need to play quietly or wait until daddy finished talking on the phone before asking a question. This way, they will know you are working and will think twice before bothering you.

Maintain quality time with your children
Establish workspace and play zone in your house. Separating the spaces in your home is a good option. Each part of the house must be dedicated to a specific activity. For example, there should be no interruptions in your workspace. Also designate another area of ​​your home where your children can study and do their homework. You can make this a kind of game, so that your children get involved. In this way, they are aware of the different spaces – rooms where mom and dad work, where their 'school' is and where the 'playground' is. If you follow these guidelines, it will be much easier to work with your children at home. In addition, to make working from home a success, remember that it's also important for you to spend quality time with your kids. This means that after you've done working, you can start playing with them, talking, reading a book together. It is important that you do this so they feel you care about them.
Start a diary if you have to work from home with children at home
At home, we asked Seth to write a diary to keep him occupied, instead of spending times on Roblox. It enabled him to express and describe his feelings and experiences. This is undoubtedly a very positive activity to try with your children.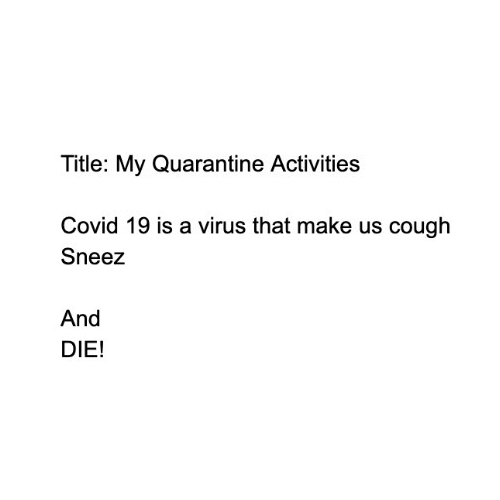 Do you work from home and take care of your children at the same time? How have you managed this so far?
If you're working from home and need help with your web design project, don't hesitate to reach out to me. From creating a visually appealing layout to developing user-friendly interfaces, I can help bring your vision to life. Whether you're starting from scratch or revamping an existing website, I'm here to assist you every step of the way, so you can have more time to spend with your little ones!